2119: The bi-level city of Creo Basse towers over the wastelands of central France. Built as a permanent relocation centre for the dispossessed, Creo has become a hotbed of simmering resentment and unrest. The authorities keep tight control, not least because outlawed a-nauts (artificial humans) are known to hide among its citizenry.
In the dark, honeycomb districts of the lower city, Boston Turrow is searching desperately for black-market meds for his epileptic sister when he encounters one of the many ways Creo can kill a person. His unlikely rescuer is Danae Grant, a woman recently made homeless when the bloc she lived in was condemned. Danae knows people, Boston knows where she can stay...
The tinderbox that is Creo catches light when a deadly plague erupts among the populace. Is it really a terrorist weapon unleashed by the a-nauts as the authorities claim, or does that just hide a deeper, darker secret? Danae and Boston are determined to survive, if only to discover the truth; of course, that might be easier said than done...
RB Kelly's stunning debut novel, Edge of Heaven, is the winner of the Irish Writers Centre Novel Fair Award and was shortlisted for the 2021 Arthur C. Clarke Award.
"If you liked Blade Runner, that noir flavour of science fiction, then this is the one for you." – Tom Hunter, Director of the Arthur C. Clarke Award
"...punchy and riveting as required, but also mindful that science fiction's first duty is to weave alternative realities in which readers can blissfully lose themselves." – The Irish Times
"RB Kelly is a thrilling new talent in SFF. Her writing is lyrical, passionate, honest, her science-fictional worlds unique and deeply thought-through. All the great stories are love stories, and this is a love story like none you have read before." - Ian McDonald
"This is noir thriller territory: in the rain-swept city there are alleyways and boulevards, abandoned warehouses and apartment blocks, petty crime and dangerous gangs... an impressive debut." – The Green Book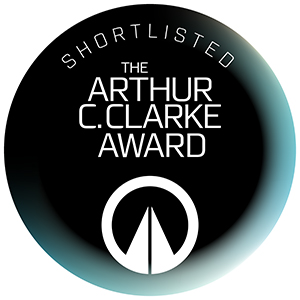 Available as an A5 paperback and a numbered limited edition hardback signed by the author. [The hardback edition is now Sold Out]