IN A DESICCATING WORLD, WHO GETS TO DRINK?
Nick Wood's debut novel Azanian Bridges was shortlisted for major awards on three continents: Africa (the NOMMO Award), Europe (the BSFA Award), and North America (the Campbell and the Sidewise Awards). This, his second novel, is even stronger.
The year is 2048. Climate change has brought catastrophe and water has become the most precious commodity on Earth. Water companies play god and determine the fate of millions.
In Africa, Graham Mason struggles to come to terms with the changing world and save his marriage to Lizette, who is torn between loyalty to their relationship and to her people.
In Northern California, Arthur Green battles to find ways of saving water and root out corruption, even when his family are threatened by those he seeks to expose.
Determined to uncover the truth on two continents, Graham, Liz, and Art are caught up in a new uprising, a desperate attempt to challenge those set on appropriating the world's remaining water for their own gain. In the FreeFlow Corporation they face a common enemy, but do they have any hope of prevailing against a power that is so ruthless and so entrenched?
As the planet continues to thirst and slowly perish, will water ever fall?
Water Must Fall is a gripping saga of human struggle, political intrigue, corporate fraud and murder in a near future where water is worth killing for.
"This is the story of people struggling with a climate situation that is out of their control and yet determines everything about their lives. It's a situation that soon may become universal, so there's an extra edge to this novel that makes it especially compelling." – Kim Stanley Robinson
"An outstanding novel that pushes the boundaries.Wood imagines a world to come which we should by all means avoid." – Tendai Huchu, author of The Hairdresser of Harare
"…it extrapolates the inequalities and politics of today into a future where climate-catastrophe has created a world where even water is scarce. Yet the book is one of hope – of building new communities and systems, of learning, of family, of new forms of consciousness and of how we, and the world, can change." – Wole Talabi in The Guardian
"Water Must Fall is a brilliant book, deeply rooted in revolution, both internal and external." – goodreads Reviewer
"It is engaging and well-crafted. Maybe a hidden gem since it only has a few reviews. Peel away the scifi aspects and it is just a good story with a good ending. Recommended." – NetGalley Reviewer
"Nick Wood's futuristic cli-fi is a layered political drama that races you across a maze of suspense-filled intrigue." – Aurealis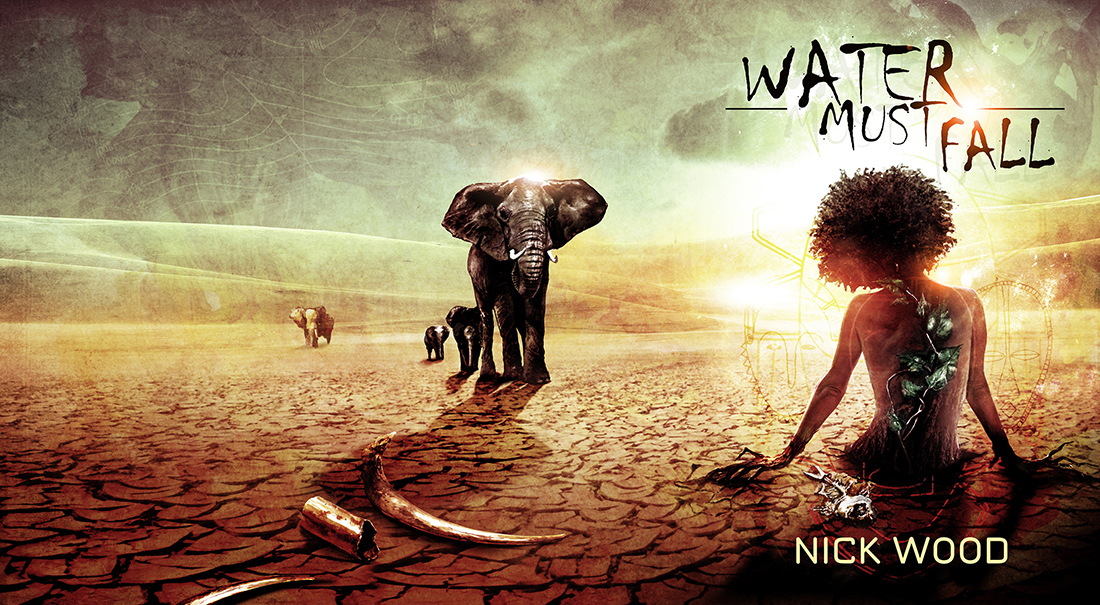 Available as a numbered limited hardback, signed by the author, and as an A5 paperback.