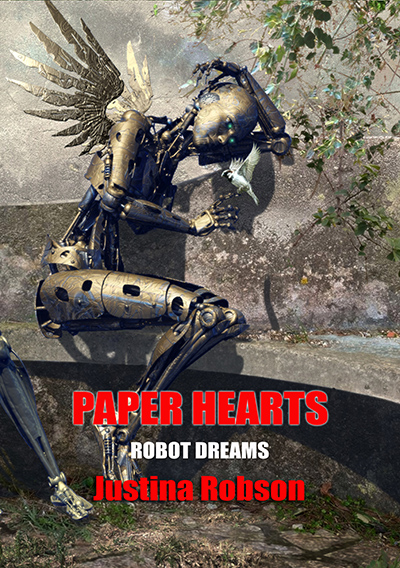 What do Robots dream of?
Four leading science fiction authors explore this question in four stand-alone novellas.
ROBOT DREAMS
Are humans to be trusted with the important things: the structure of society, governing their own lives, meting out justice, etc, or would an AI be better suited to the job? If an AI really cared about humanity, would it be willing to sit back and watch us bumble along, making a mess of things, or would it step in to help us, to make things better?
Despite the best of intentions, could such intervention ever work? After all, we humans are flawed, limited by our vision and by the dictates of the society that helped shape us, and an AI is limited by its programming, which is carried out by humans... At the end of the day, are any of us – human or AI – truly free?
Available as an A5 paperback, a numbered limited edition hardback signed to the author (limited to just 50 copies), and as part of a limited edition slipcase set containing signed hardbacks of all four novellas in the series, featuring Fangorn's stunning artwork as a wrap-around.