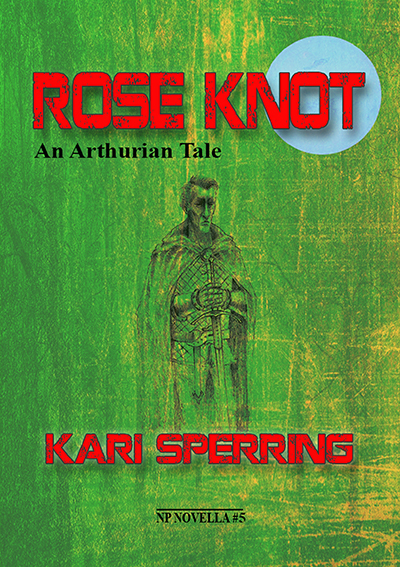 The fifth entry in our stand alone novella series is presented by historian and award-winning fantasy author Kari Sperring. Set in the same Arthurian milieu as the excellent Serpent Rose (NewCon Press, 2019), Rose Knot once again delivers a powerful, richly textured tale featuring some of the lesser known members of King Arthurís court. The sons of Lot, the Orkney royal family.
Following the violent death of their mother, Gaheris finds himself the reluctant focus of sibling tensions and squabbles; the suspicion of guilt hangs over him, not least because he will offer no explanation or defence. When Gaheris is tasked with escorting his brotherís wife, Llinos, home from court, neither suspect the tragic consequences that will result, as they lose their way and become stranded within an enchanting and beguiling forest.
Told by Llinos of Kinkenadron, wife to Sir Gareth of Orkney, this is a gripping saga of love, infidelity, loyalty, misguided intentions and the price of nobility.
Available as an A5 paperback and a numbered limited edition hardback signed by the author, limited to just 60 copies.