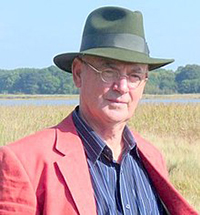 Garry Kilworth was born in York in 1941 and has been writing fiction from the age of twelve. His school years were spent in the Middle East and he has travelled widely, having lived and worked in nine countries. After twenty-six years in international telecommunications his first publication was the short story "Let's Go To Golgotha" which in 1974 won the Gollancz/Sunday Times Competition. Since then he has had over 100 books published in several genres: science fiction and fantasy, historical novels, young adult fiction, mainstream novels, graphic novels, poetry. His mainstream novel Witchwater Country published by The Bodley Head was longlisted for the Booker Prize. He has the honour of being published in the only Lonely Planet Books' anthological venture into fiction. He was given a Fellowship in the Royal Geographical Society for the historical geography in his 18th Century war novels. Writing fiction has always been a joy. Happily, it is one of those professions which need not cease until the inevitable occurs.

Garry's work has won a number of awards, including a World Fantasy Award and a BSFA Award (The Ragthorn, written with Robert Holdstock), the Children's Book of the Year Award (The Electric Kid), a Locus Award (Moby Jack and Other Tall Tales), and the Charles Whiting Award for Literature (Rogue Officer).

The author studied the Anglo-Saxon language and customs as part of his B.A. in English at King's College, London. He has been a volunteer steward at Sutton Hoo Anglo-Saxon ship burial site, where his wife is a guide, for over twelve years. He also lives close to and has visited several times the reconstructed Anglo-Saxon village at West Stow in Suffolk, which is set around the same time as The Wild Hunt.